---

Infortrend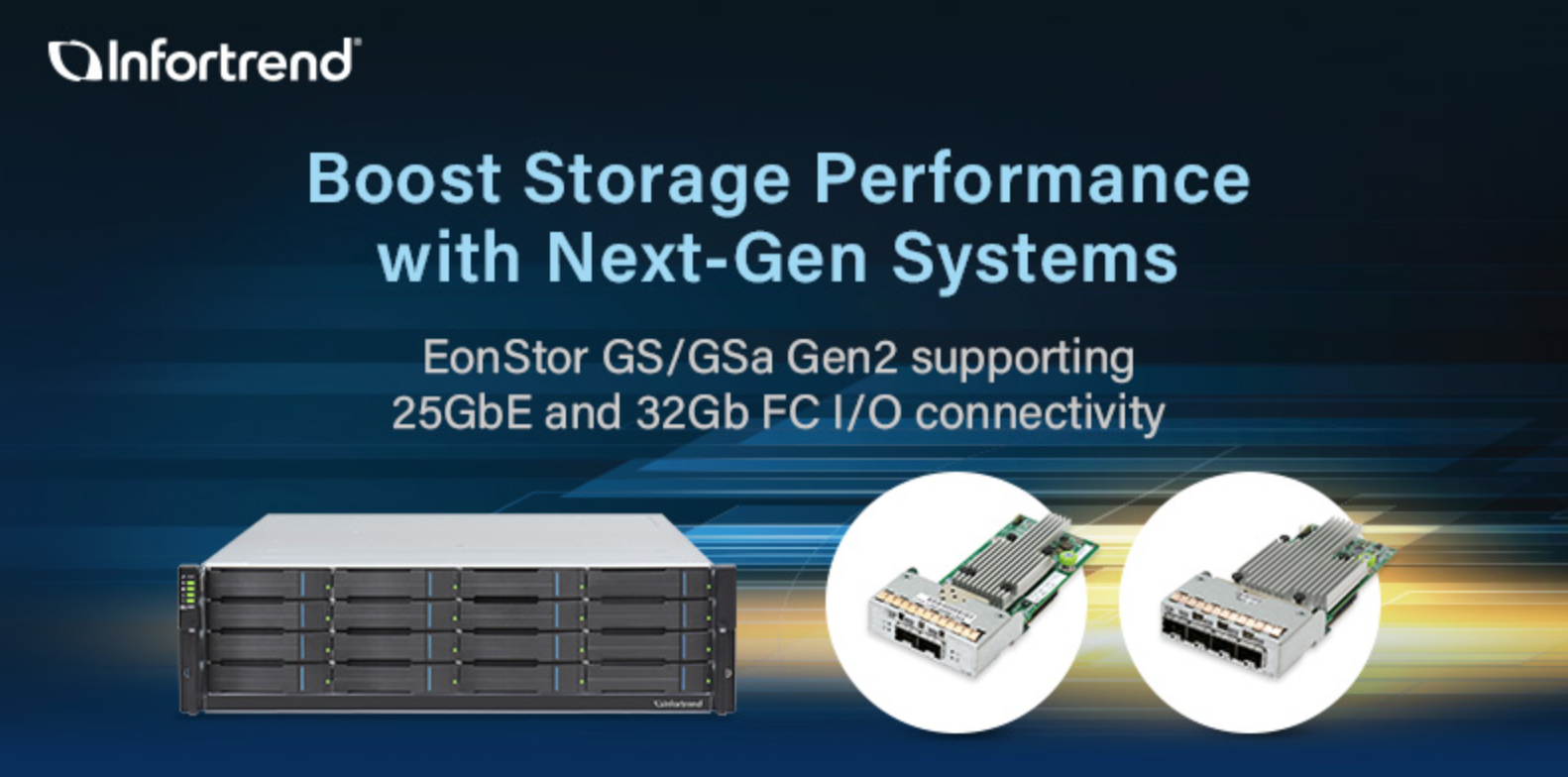 Infortrend's latest unified storage solutions EonStor GS Gen2 and all-flash EonStor GSa Gen2 are next generation storage systems with more than 60% enhanced NAS performance. With improved performance, it can be applied in a variety of demanding data-intensive applications. And more importantly, GS Gen2 is a better offering allowing organizations to gain competitive edge as it adds value but maintains the same price.
The GS/GSa Gen2 upgrades include:
•
The new-generation INTEL® XEON® D processor for performance reaching up to 11,000MBps throughput and 900k IOPS
•
Four 10 GbE (SFP+) onboard ports per controller for heavy I/O workloads
•
Doubled memory capacity: 4*64GB DDR4 memory, max. 256 GB per controller
•
Rich selection of form factors: 2U12-bay / 3U16-bay / 4U24-bay / 2U25-bay / 4U60-bay*
(*from Dec 2019)
---
Better Performance for Data-Intensive Applications
The amounts of data we collect from all imaginable sources is increasing at an exponential rate, however, to benefit from it, we need to turn it into useful information. To meet this challenge, the first step is to provide infrastructure for effective processing and storing of all this data. In this sense, legacy storage cannot deliver support for seamless computing and data management. The 2nd Generation of EonStor GS considerably increases performance making it a perfect fit for data-intensive applications in IoT and Big Data analytics.
---